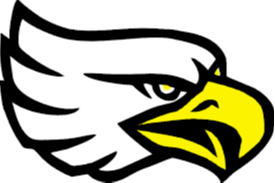 Welcome to Grandview Elementary. I feel fortunate to be part of the district to support the students, families, and community. I am looking forward to working with the staff and community as partners in facilitating the growth of our students.
On a personal note, I have two wonderful children who have taught me that every child is uniquely different. My daughter, Ty, is going to be a Junior in high school and enjoys playing tennis and competing in speech & debate. My son, Grant, is going to be a Freshman in high school and enjoys playing baseball and being outdoors. My wife, Sherri has been a special education educator for the past 18 years and enjoys reading as well as watching our childrens' activities. My family's experiences have given me a great appreciation for the partnerships between school and family that support every child to reach their potential.
Education is a life-long process that celebrates all the uniquenesses of our Grandview Elementary Students alongside the community this year and in the years to come. I bring a belief that students are at the center of all school-related decisions. I am eager to unite my experience, my openness to learn, and my child-centered approach, to support our students. The relationships between families and the school are vital to the success of our students, I encourage everyone to be involved in every way possible. I look forward to an amazing year with you and your children.
Brian Duffie