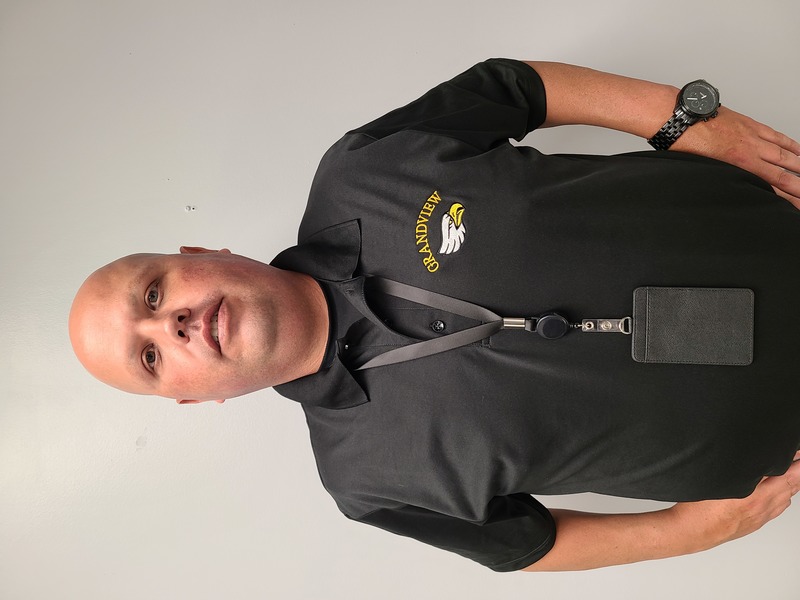 Hello,
My name is Nick Stearns and I look forward to serving as the Grandview High School Principal this year. This is my seventeenth year in education. I have been a business education teacher for grades 7-12 and also had the privilege of serving as the High School JAG Specialist, where I was a part of establishing the new program and building the curriculum to help students succeed. In addition to my teaching duties, I have been summer school principal at DeSoto High School, as well as in charge of student discipline during the regular school year. I have coached various sports over the past twenty plus years, even coaching basketball at Grandview for a couple of those years. I learned right away how unique this community was and how important student involvement and building a family atmosphere was to the ongoing success of this District. I am excited to be a part of the Eagle family once again!
I have lived in De Soto my entire life, where I still reside with my wife and daughters on our family farm. My wife is also an educator and my two daughters, Maclynn (Mac) and Payton love school and learning. They stay busy with basketball, volleyball, cross country, and dance. They actually began their basketball careers playing with the Grandview Little Eagles program when they were only in Kindergarten. That program, along with many of the outstanding opportunities that Grandview offers our community, is one of the many reasons I am so excited to be here and be a part of all that Grandview has to offer.
I look forward to meeting all of the students and families and please know that my door is always open. I am invested in the success of Grandview R-2 High School and look forward to an outstanding school year.
Sincerely,
Nick Stearns