Please note: The track will be closed until further notice for repairs, resurfacing, and repainting. Thanks for your understanding and patience.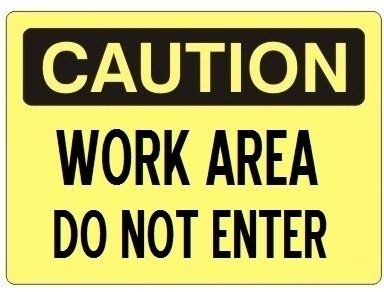 Hope you are enjoying your summer break. I just returned from two weeks in Florida. If you are like me, you are planning next year's vacation already. Here is the coming year's school calendar to assist you in making your plans. Finals for students will fall on the following dates: 1st semester: December 14-17 2nd semester: May 24-27 Your student will need to be in attendance for finals, since no early finals are given.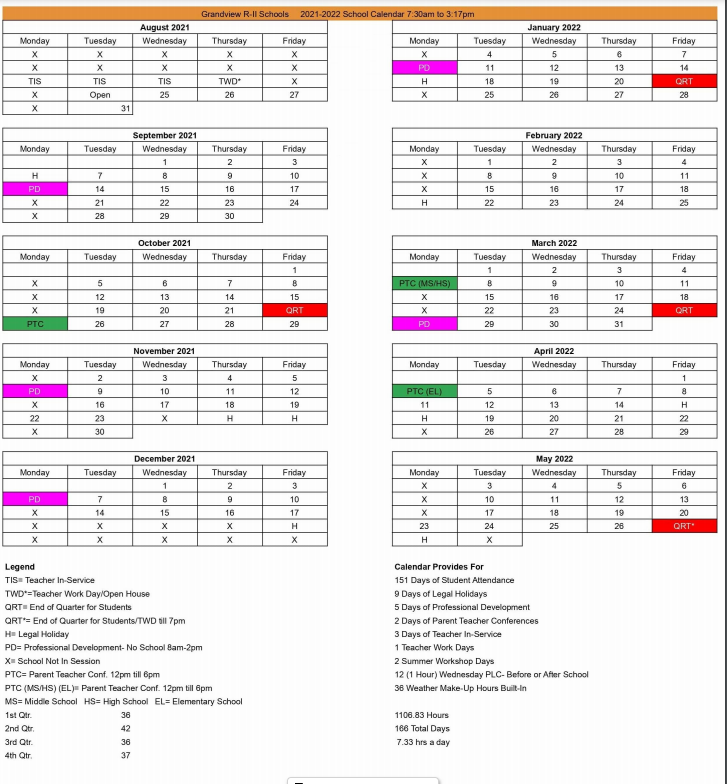 Graduation is this evening at 8PM on the football field. Don't forget your five field tickets to access your seats on the field. Seating in the stadium bleachers are not limited. Dress warm. Parking starts at 6:30PM. Seniors need to meet in the HS gym no later than 7PM for lineup and instructions. Remember seniors to park in the MS parking lot.

Hip, hip, hooray! It is the last day of school. Our high schoolers are busy, busy. Students have 1st hour finals this morning. Starting around 3rd hour, we will be starting our technology returns. This is a lengthy process and will be done by class. VIRTUAL STUDENTS—You should have all your work and finals completed prior to 12noon today. Finals are worth 20% of your semester grade. Not completing a final can lower your semester grade by two letter grades. Let's make sure we get this completed. You also need to come into school and return you chrome book today prior to 2:00 pm. Graduation is tonight at 8PM.

TOMORROW IS OUR LAST DAY. All students will be completing their first hour final tomorrow and turning in their chromebooks. Friday is a full day of school. Students, dress up and celebrate being an Eagle for our final day of the 2020/21 school year. FYI: Graduation is Friday at 8PM.

School is in session tomorrow. Just a friendly reminder that we have school Monday through Friday this week.

Come join us tonight at 6PM for the Scott the Cop Classic. It will be an evening of basketball entertainment, raffle baskets, food and friends. Cost is $1 for students and $3 for adults. All proceeds go to Brenden's Friday Backpack Program.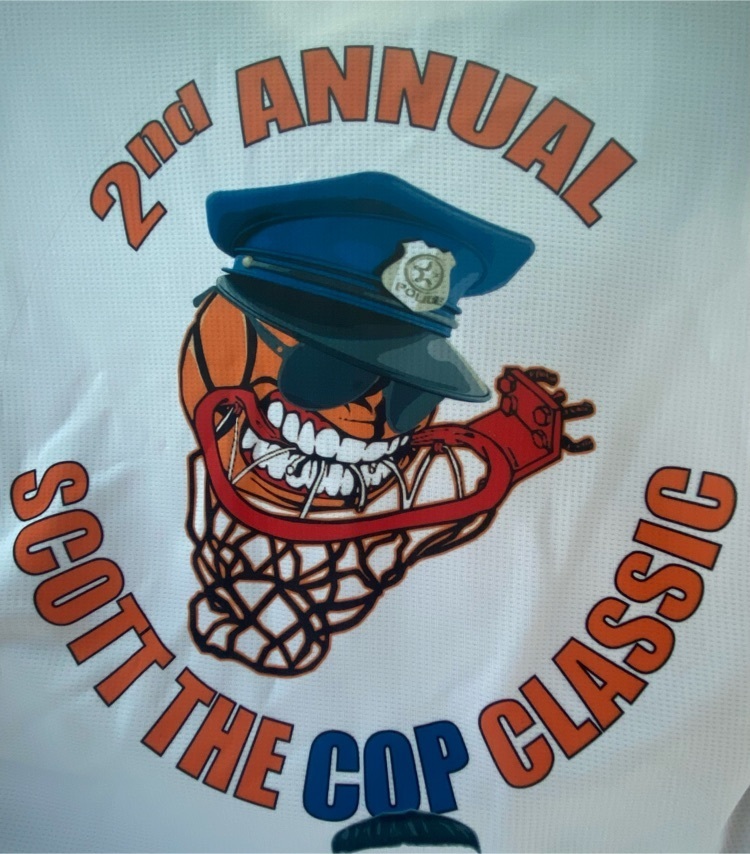 Quick Announcements: 1. NHS Induction tonight at 7PM 2. Senior Finals start tomorrow. 3. Senior Field Day was Friday. Seniors got the day off with a movie and lunch at the park. There is NO approved senior skip day today. 4. Graduation is May 27, 8PM. Ticket required to attend. Have a great week! We have 9 days left.

Good evening, Grandview High. I wanted to send you a quick reminder that we have school tomorrow, Monday March 29th. Due to being off for Good Friday, school is in attendance Monday - Thursday this week. See you tomorrow!

There is no tutoring this afternoon at the High School. Stay safe and warm.

So proud of our students and teachers at Grandview High School. This week we have had .... 131 students in the Eagle Club (all As, Bs, and Cs) 73 students raised at least 1 F up to passing 138 failing grades were raised to passing This year has been such a challenging year with COVID-19, quarantines, isolations, and temporary school closures. Our students and teachers have persevered through it all. Many grades are still pending. I can't wait to see what our statistics are next week when grades are finalized. Give your kids a hug and your teachers a shout out. They have put in a great week of work!

Happy New Year, GHS Families. Break ends on 1/4. School is back in session on 1/5. Students, make sure you're caught up on all work. Eagle Club will be posted on Wednesday, 1/6.

High school benchmark testing for all EOC tested classes starts this week. English 2: Dec 8,9; Algebra 1: Dec 10, 11; Biology: Dec 15, 16; Civics: Dec 17, 18 VIRTUAL STUDENTS: You must take your benchmark tests either today, 9-12 or Dec 14 from 9-4. Those that do not come today will be required to come next Monday. This test, coupled with grades, will determine student's ability to continue on virtual school, etc. Students, make sure you are giving your best effort on the test.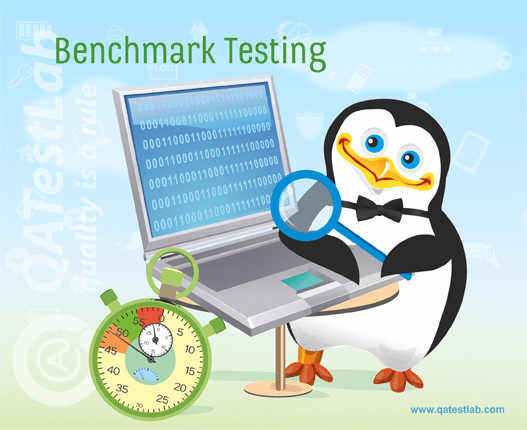 Wake up! It is our last day before Thanksgiving break. School starts in 40 mins (9-10: 6th/10-11: 7th /11:30-12:30: 8th). Happy Thanksgiving and be safe!

Today is a school day. We attend Mon and Tues this week. Classes start in 20 mins. Today is 1st-4th hours. Here is the contact sheets:
https://bit.ly/2ICgoqF

We completed the 2nd week of virtual. Last classes will be Nov 23, 24. Check your schedule. FYI: Ransom paid. Kidnappers sent this pic. Where is George?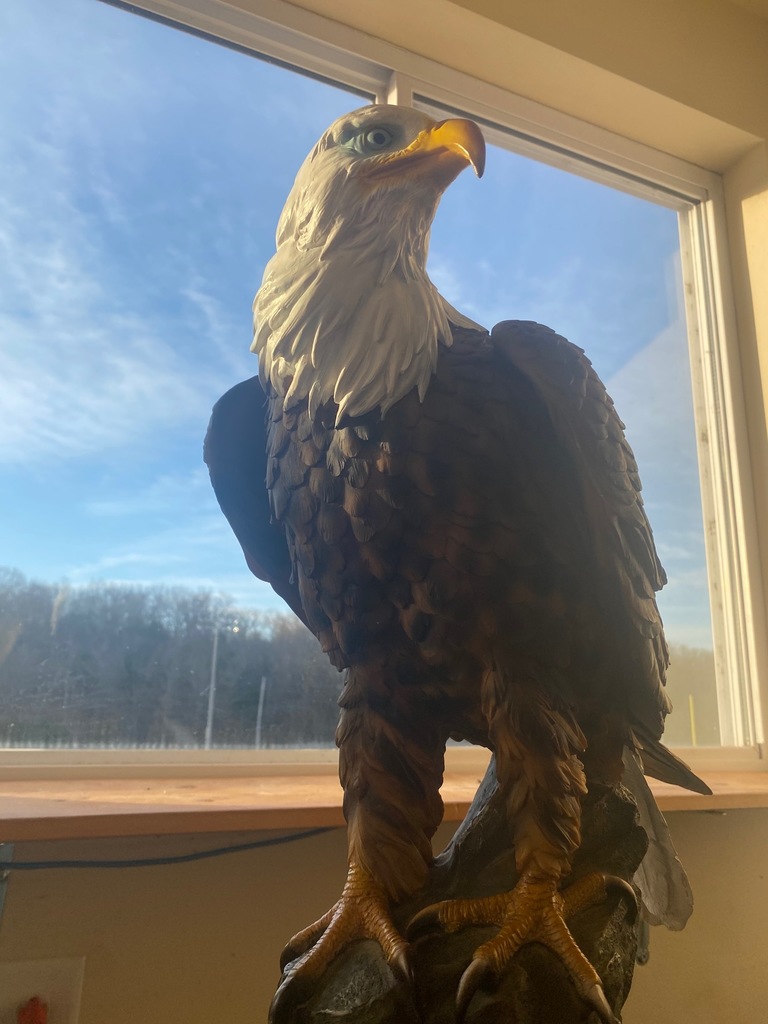 We have completed the first week of virtual school. All students, including previous virtual students, should be participating in the online lessons and work being completed over this virtual closure time. Tues/Thurs schedule is 9-10: 1st hour; 10-11: 2nd hour; 11:30-12:30: 3rd hour; 12:30-1:30: 4th hour. Wed/Fri schedule is 9-10: 6th hour; 10-11: 7th hour; 11:30-12:30: 8th hour. See the included link (
https://bit.ly/32r1kTH
) or your class Peak or classroom announcements for the Google Meet links. Call the HS office for questions or help. (636) 944-3390 ext 4 Those students who do not complete the 2 1/2 weeks of virtual classwork will have Academic Labs on Tues - Thurs, 3:20-4:20 to assist them in getting caught back up with their peers. Academic Lab will start Dec 1.

As many have heard, George the Eagle was taken last Thursday from October's Teacher of the Month owner, Mrs. Emily Hilligoss. I wanted to share with you her appeal for his safe return (
https://bit.ly/3f3hEPw
).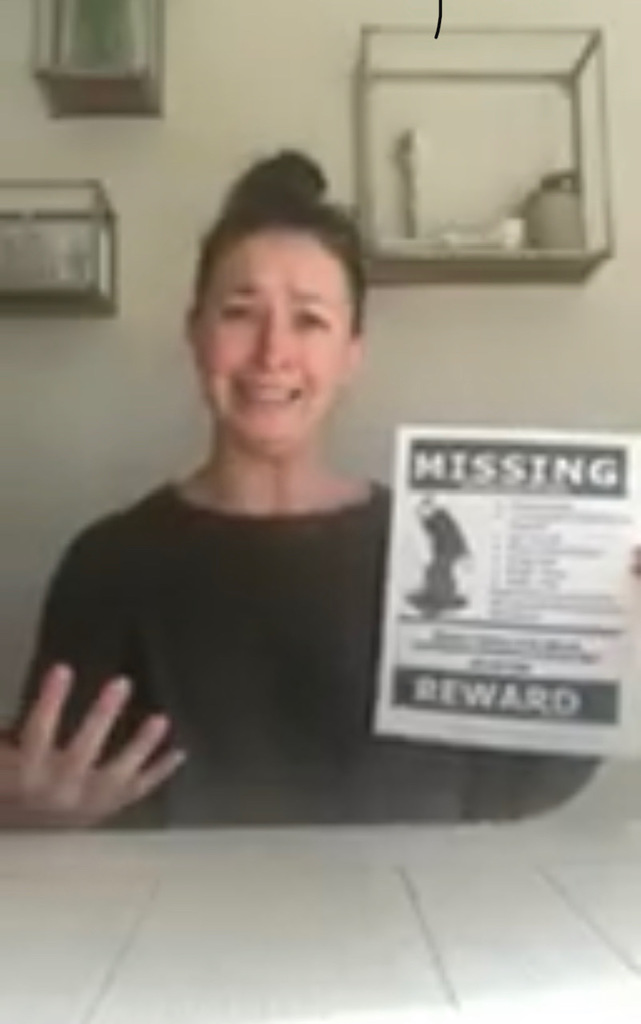 Upsetting news...I received this anonymous video today (bit.ly/3krJ3eU ). I will keep you posted. I hope George the Eagle is okay. I will let you know when I hear from the kidnappers. Good gravy! Our prayers are with you , Mrs Hilligoss, for George's safe return.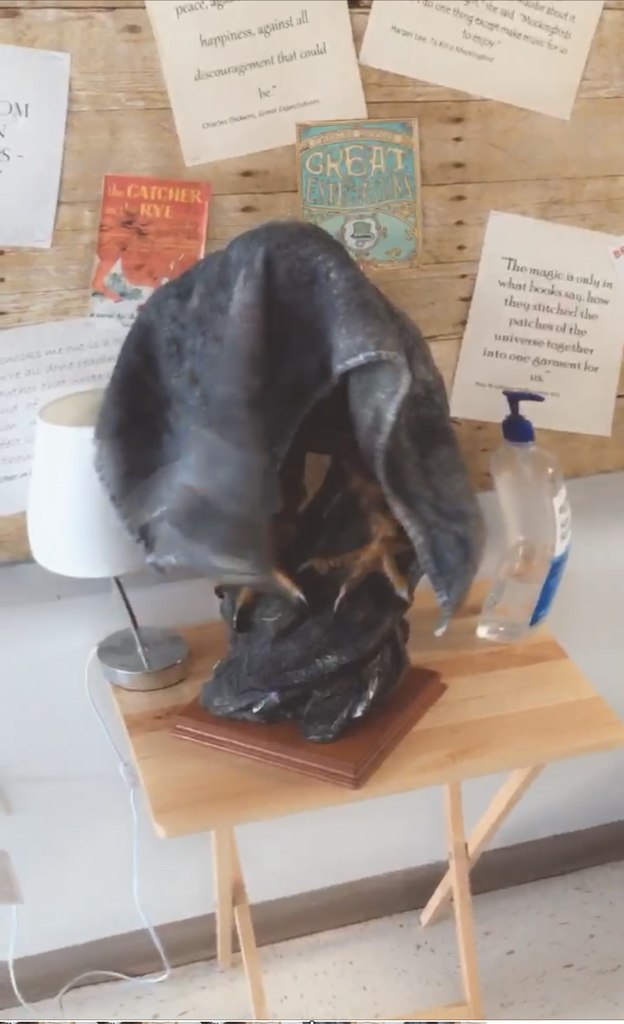 Remember classes start every day from 9-1:35. Today is 6th, 7th and 8th hours. See your schedule. Join the google meets by WiFi or call in by phone. All students, including virtual students, should be attending. ATS students, your teachers are aware you are in school from 9-11. See you in class. Have a great day.