Congratulations Dr. Byrd!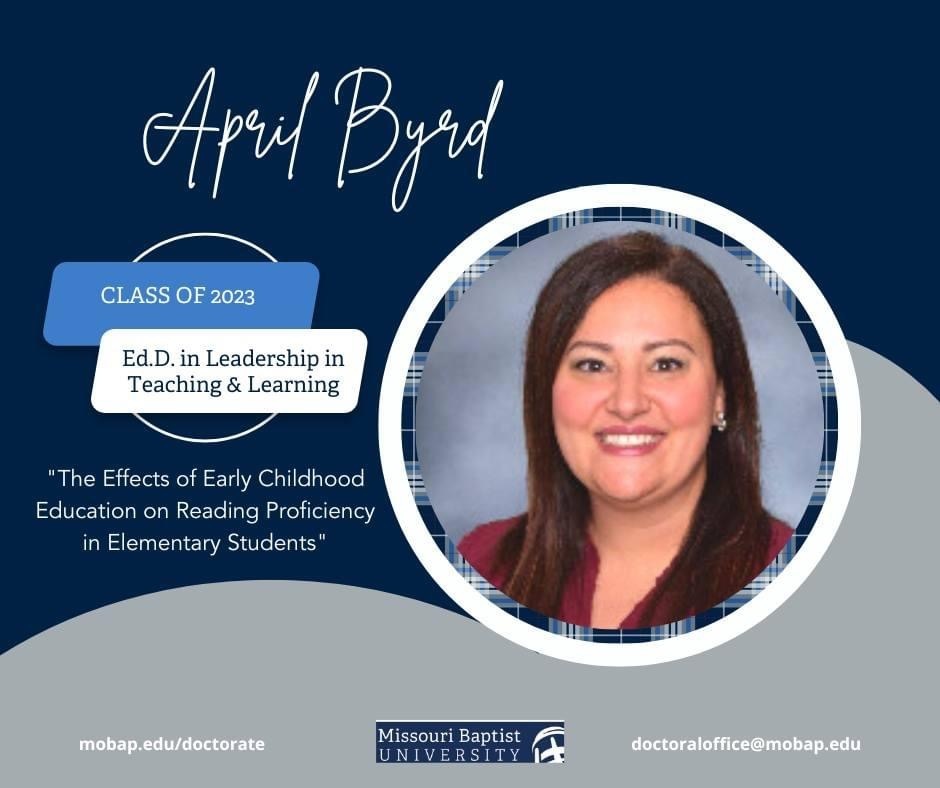 Bond Issue Committee Meeting (All Members of the Community Invited) On December 8th, from 5:30 pm to 6:30 pm, the Bond Issue Committee will meet to discuss potential projects and if there is a need to run a bond issue in April of 2023. This meeting will be held in the High School Library before the Band Concert and is open to any and all community members who would like to attend.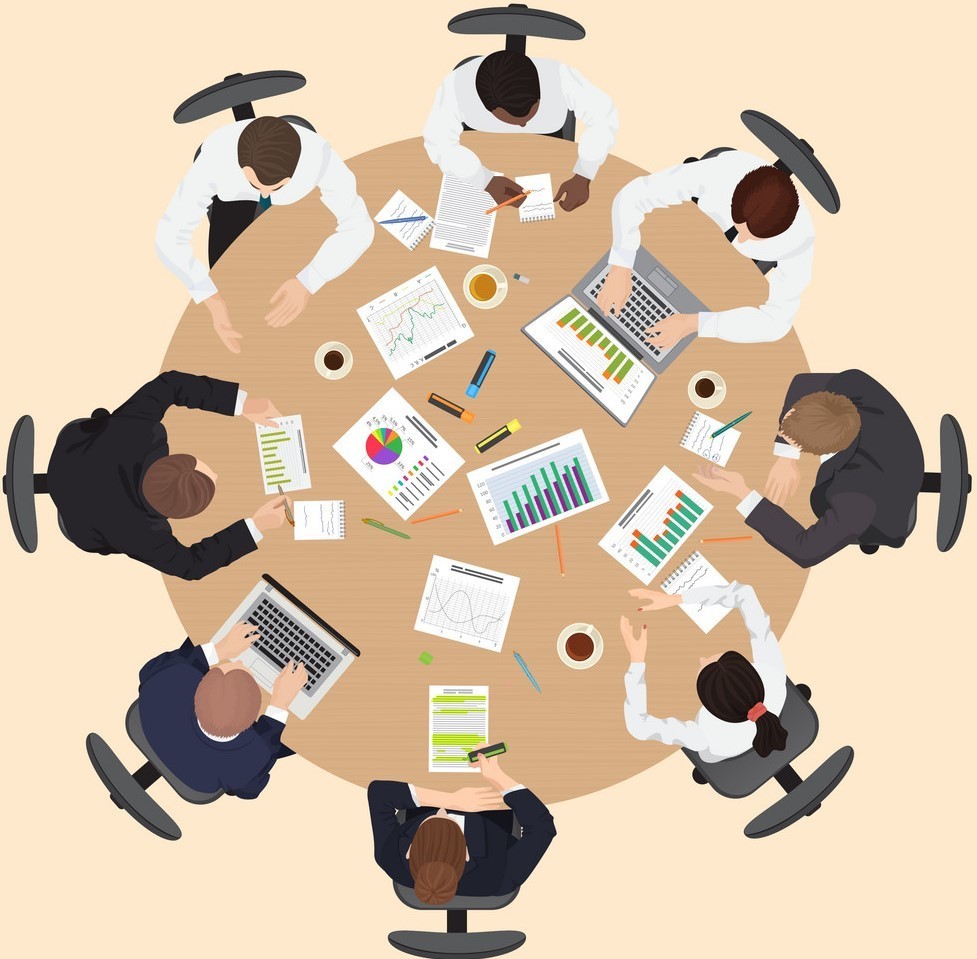 Today was the first day of a snack program sponsored by New Hope Fellowship Church in House Springs. Any day school is in session a snack will be provided, free of charge, at the end of the day.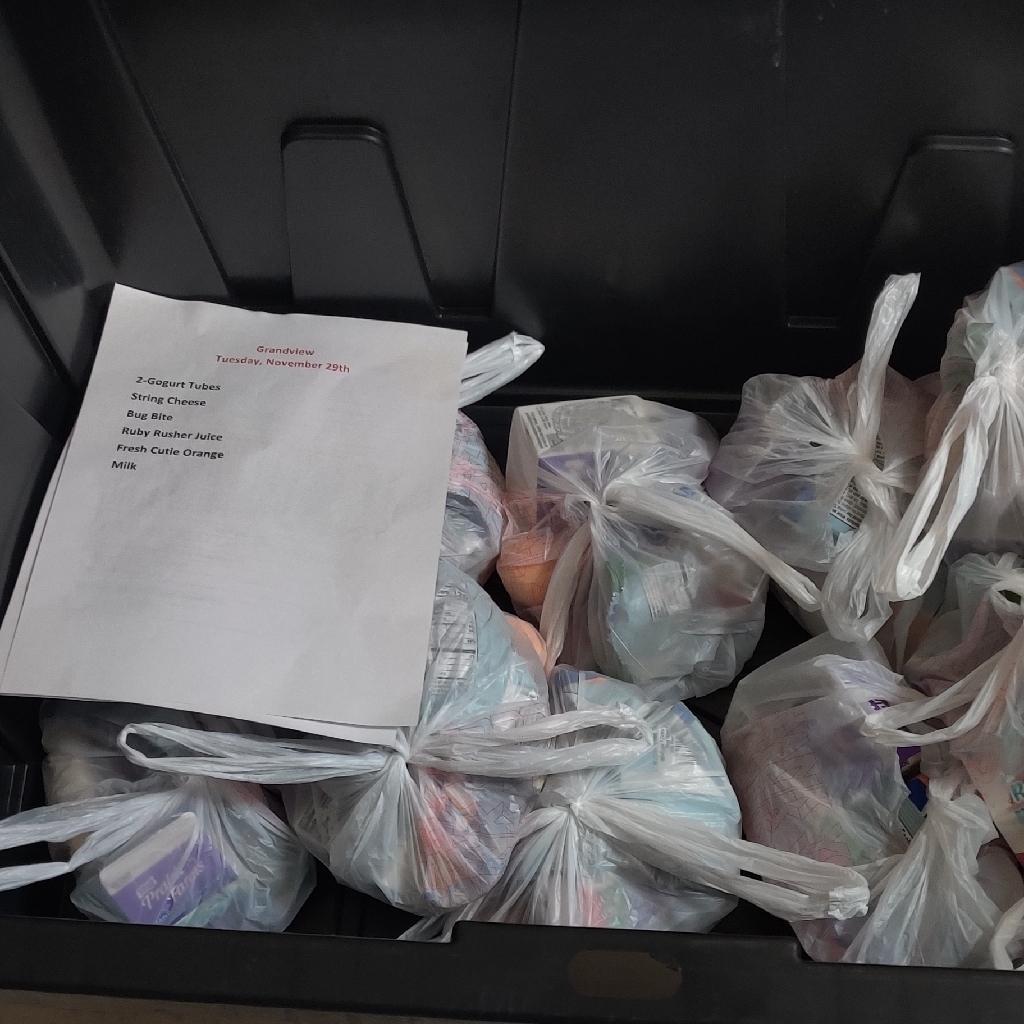 Sending out a friendly reminder that Grandview is scheduled to have school this Friday, November 21.
Last Sunday, Grandview Junior Gabriella Byers received the Daughters of the American Revolution's Good Citizen's Award for Grandview High School. This award recognizes and rewards individuals who possess good citizenship qualities of dependability, service, leadership, and patriotism in their homes, schools, and communities. Teachers nominate students whom they feel reflect these qualities to an outstanding degree. Gabriella was nominated by several of her teachers for her work with Gabby's Gowns. One teacher's thoughtful nomination read, "She's a wonderful student, she's very respectful of her teachers and her peers, and her dress donation program that she put together for Homecoming was an incredible act of empathy and community leadership." Congratulations, Gabby!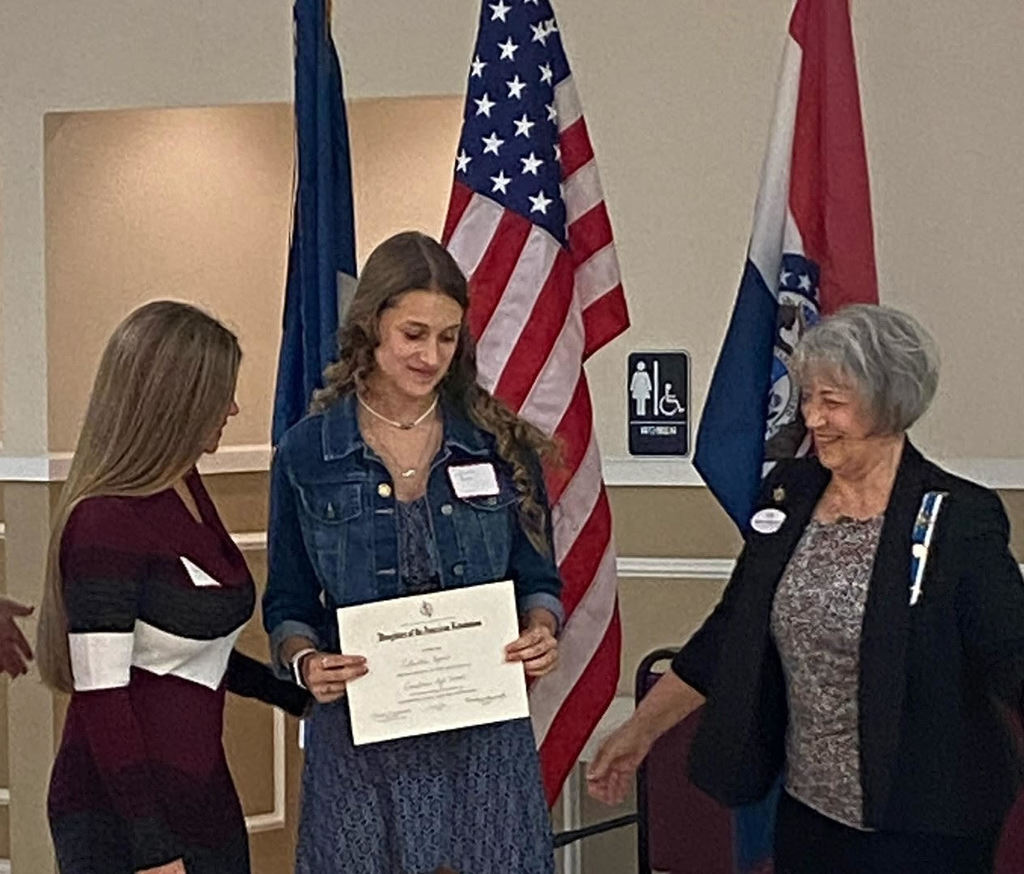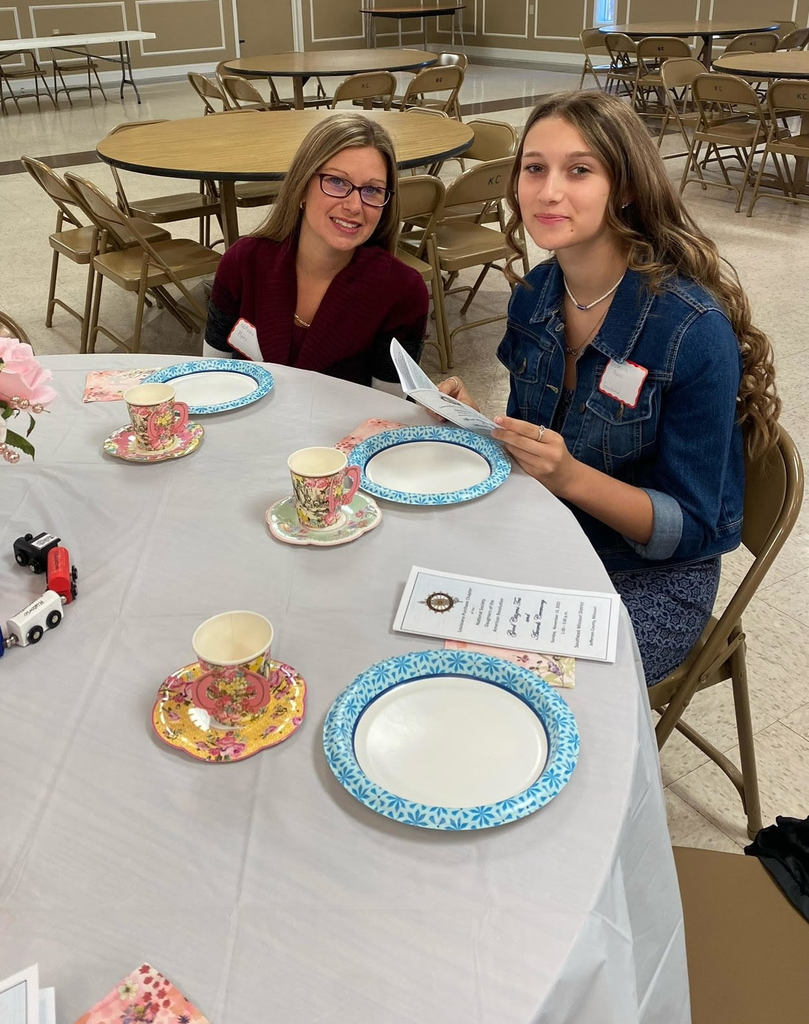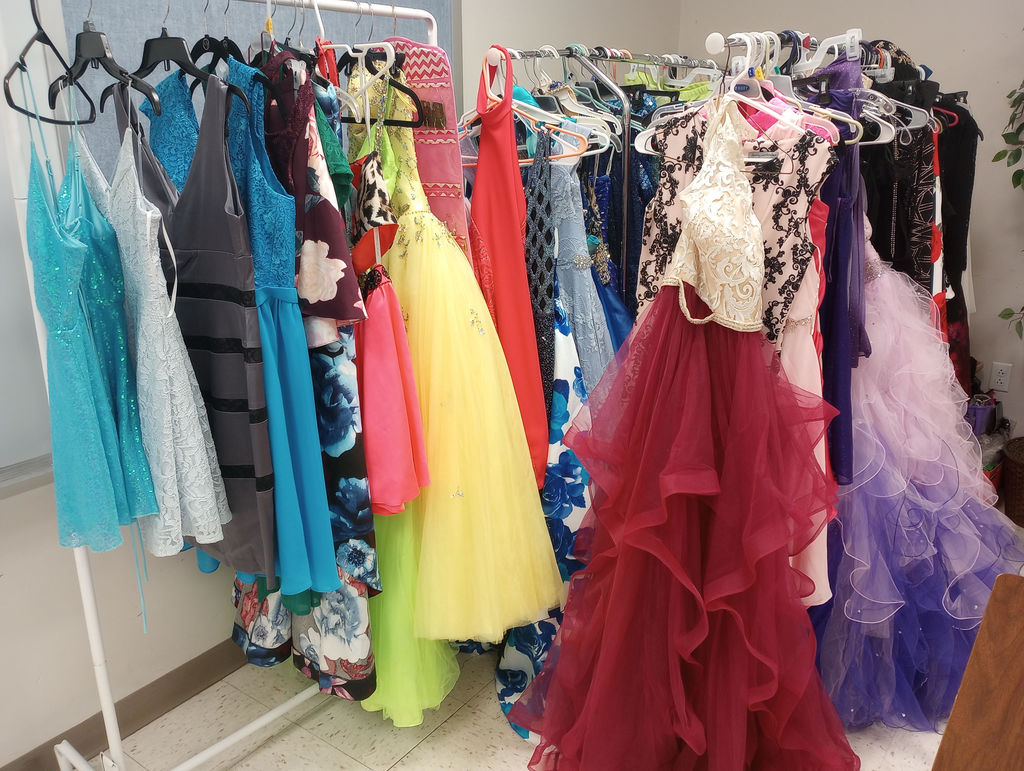 Services information for Jean Kuczka from the Kutis Funeral Home Website: Services: Funeral from KUTIS AFFTON CHAPEL, 10151 Gravois, Monday, October 31, 9:00 a.m. to Cathedral Basilica of St. Louis (New Cathedral) for 10:00 a.m. Mass. Mass will be live streamed at
https://cathedralstl.org/liturgy-sacraments/livestream
will start streaming at 9:45 am. Interment: Resurrection Cemetery. Contributions to Jean's J.D.R.F. Ride to Cure Diabetes page or venmo@thekuczkafamily are appreciated. Visitation Sunday, 2-8 p.m.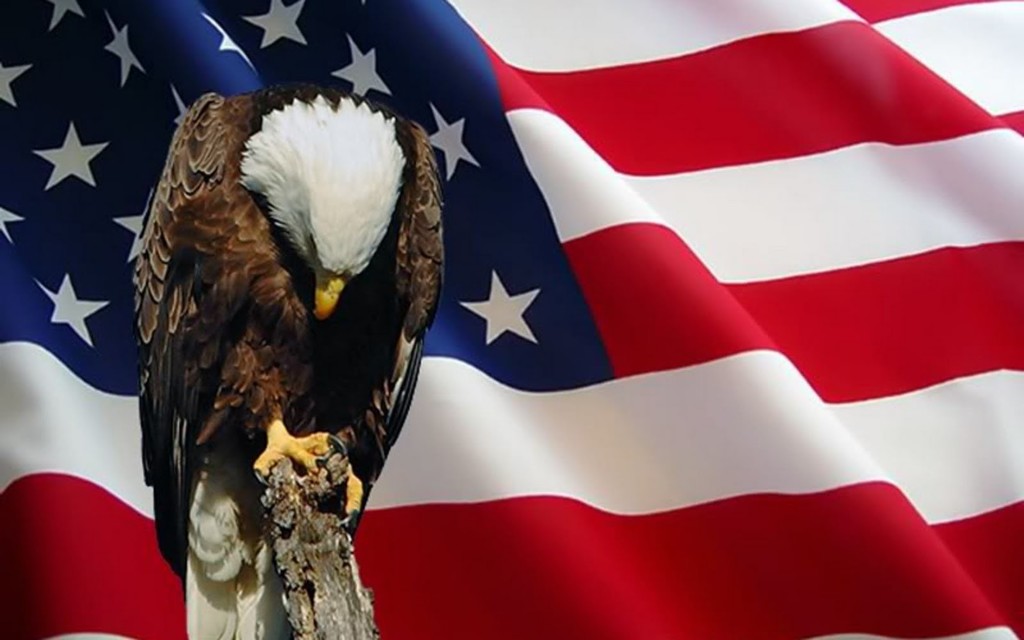 Our thoughts and prayers go out to the families of those impacted by the tragic incident at Central Visual Performing Arts High School. Below is a link to a message from Superintendent Matt Zoph to all of Eagle Nation.
https://5il.co/1js8y
P.S. Please hug your loved ones.
Hey Eagle Nation, Remember a few day ago we mentioned the upgrade to the elementary playground? Just thought you might want to see some artist renderings of the new equipment going in.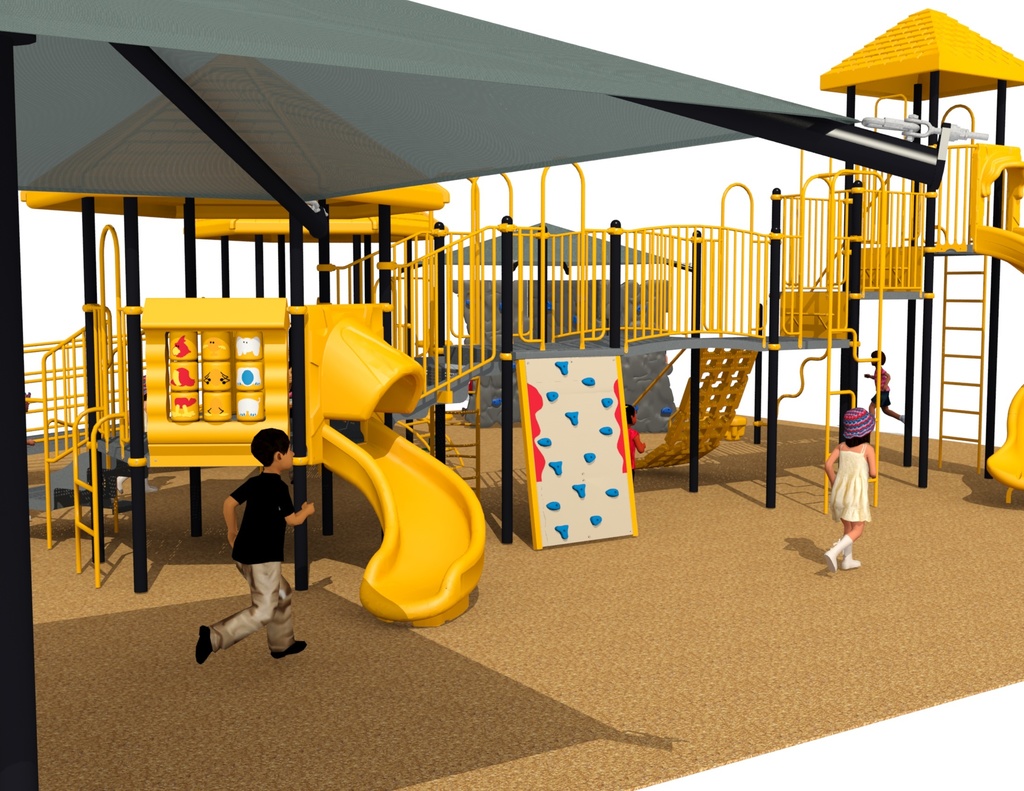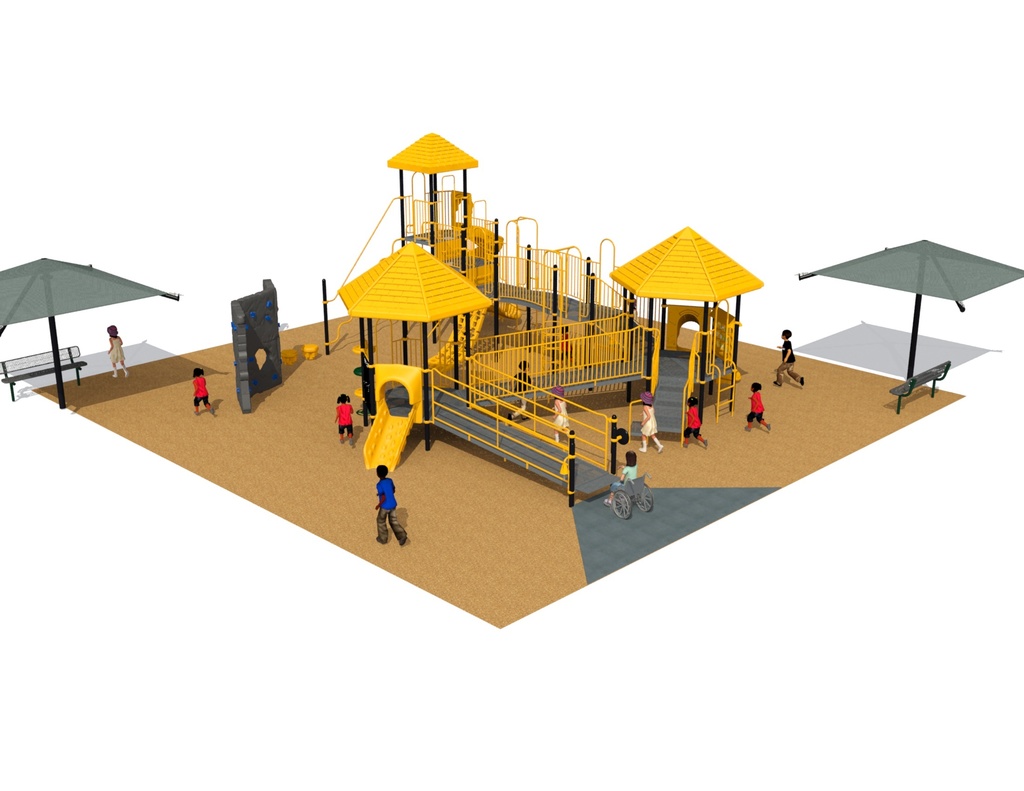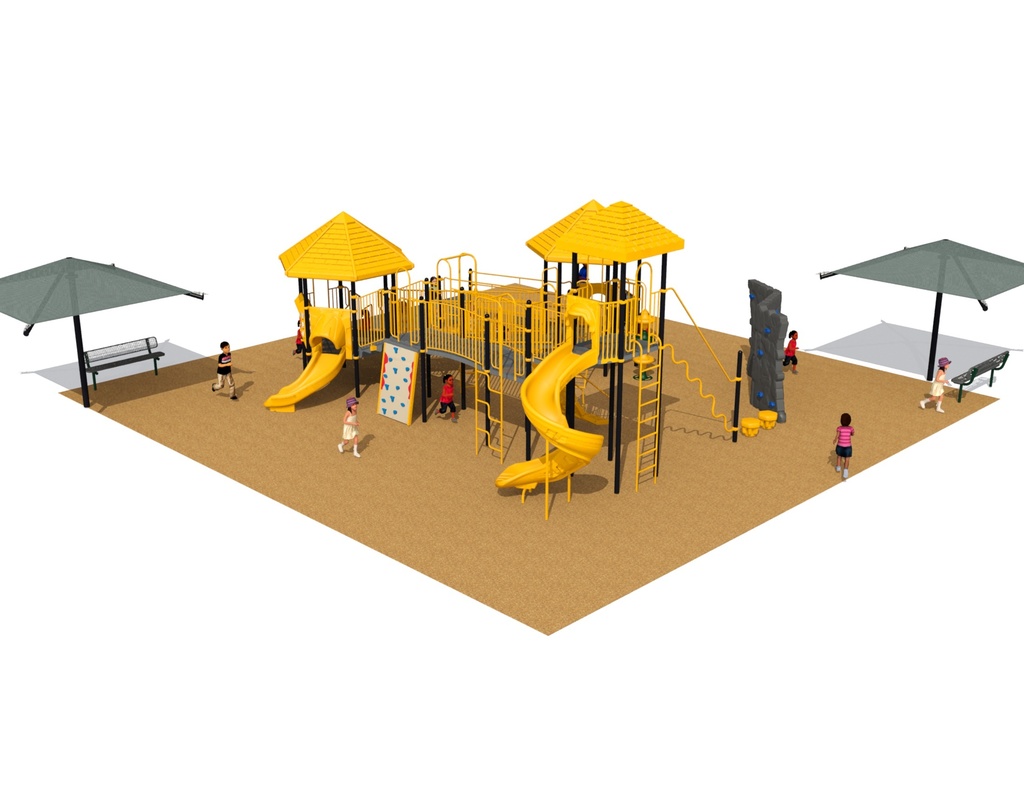 Attention: The Elementary playground will be closed for a time due to a construction project starting tomorrow, Thursday, October 20. The parking area on the east side of the Fassen building will also need to remain clear during the project. Thank you for your patience during this upgrade to our facilities.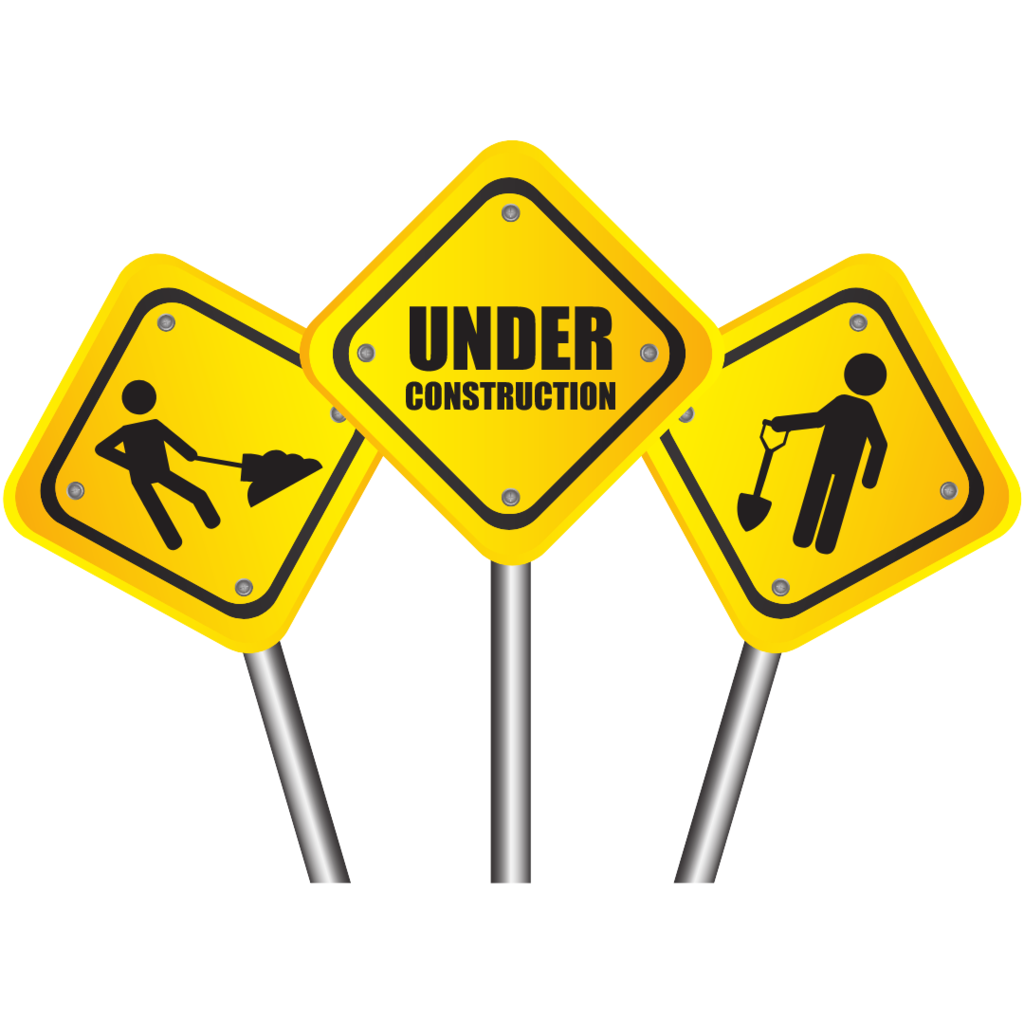 Tonight at the Missouri Teacher of the Year banquet Emily Hilligoss was honored as a Semifinalist. We are proud of her accomplishments and are so glad she is a part of Eagle Nation. Way to go Ms. Hilligoss!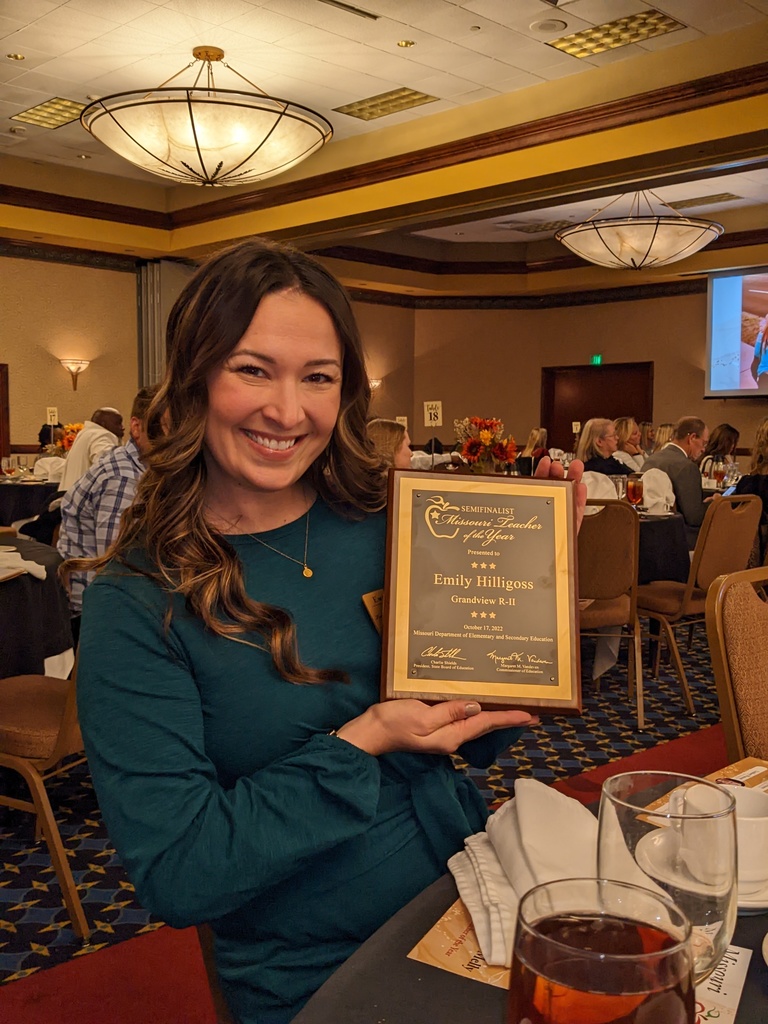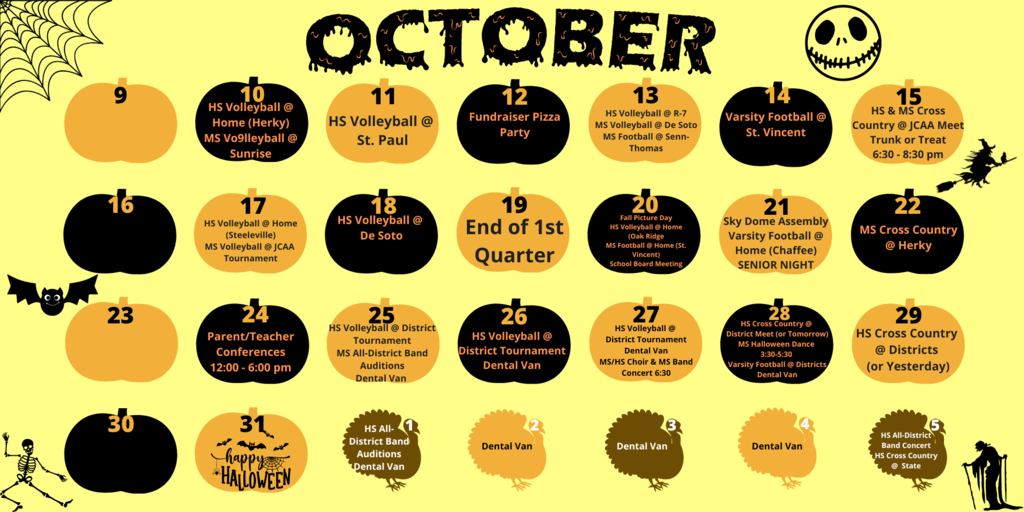 Here is a message for parents of those participating in the Mini Cheer Camp this week. Hi parents, Here is the schedule for the performance night. Kiddie Camp Performance: October 7th, 2022 Time: Half-Time of Varsity Game Arrive at 7:00 to pick-up t-shirts, bows, and poms at the announcer stand. There will be a table at which to pick them up. An announcement will be made after the 1st quarter for participants to go with the cheerleaders. ** You are responsible for your child until the announcement is made and after the half-time performance The theme is Monster Mash (Halloween). The shirts are orange and the bows are black. It will be chilly, so dress your child in pants and long sleeves (to wear under their t-shirt). There will also be pictures with Eddie the Eagle at the game during the first quarter. They are $5 and proceeds go to the Middle School and High School Cheer squads. There was a form sent home today, but if needed, there will be extra forms at the game with the photographer.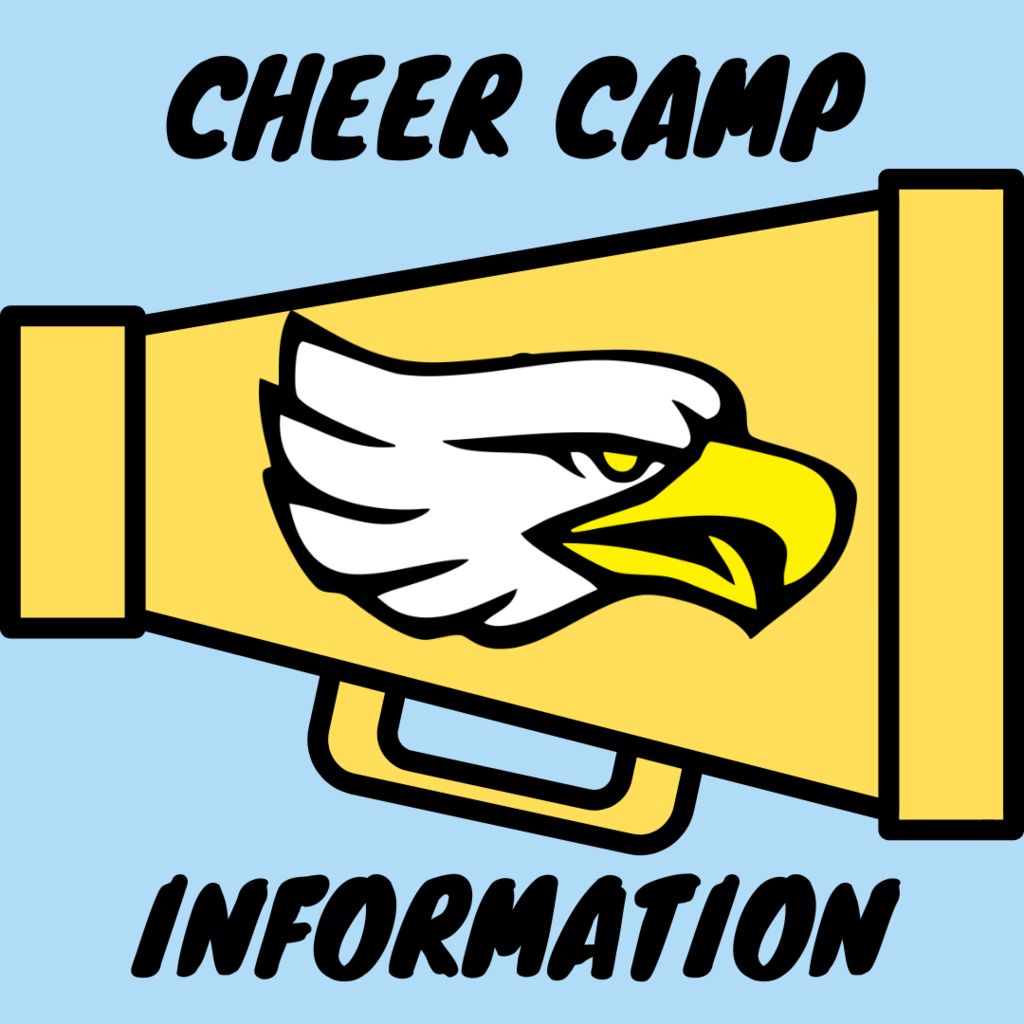 Here there be ghosts.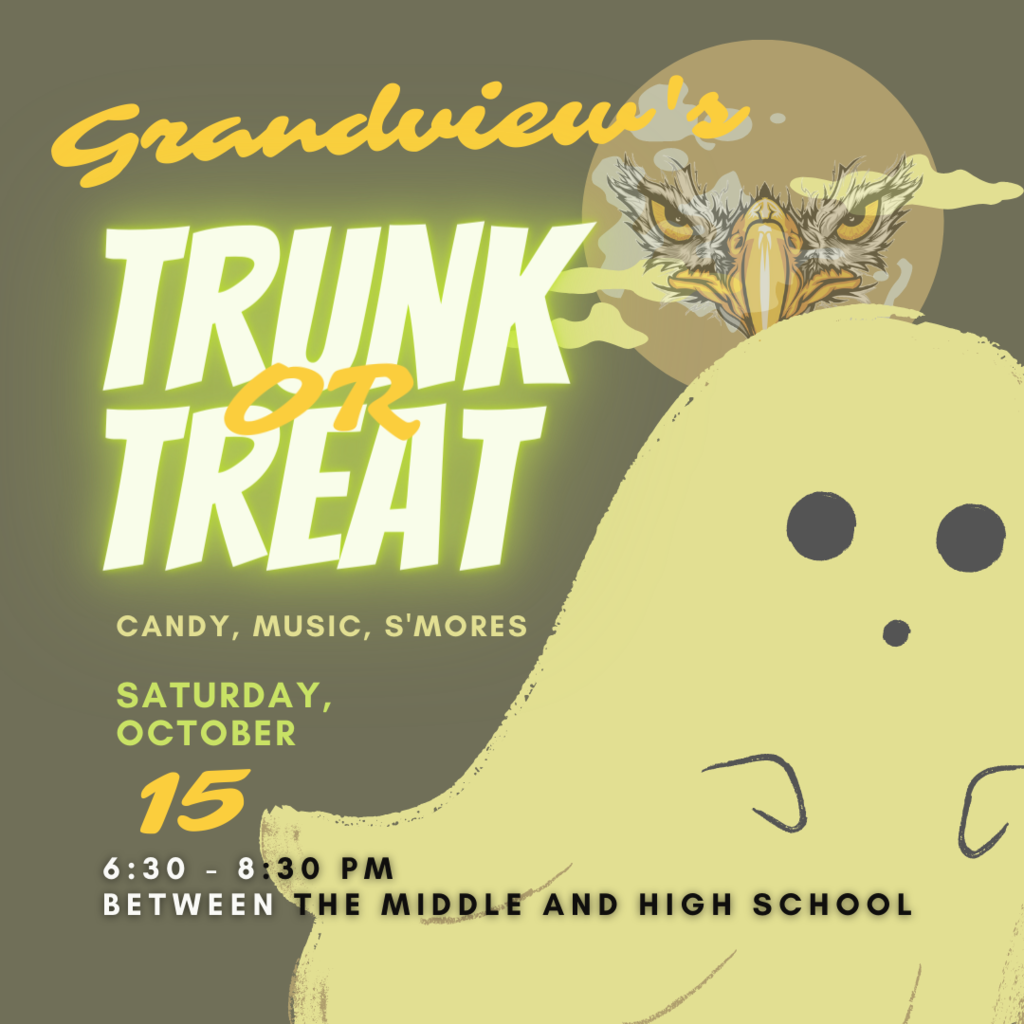 Grandview FCCLA will be conducting a canned food drive at this Friday's varsity football game. Bring in canned food items to the game and receive a $1 discount for each item donated.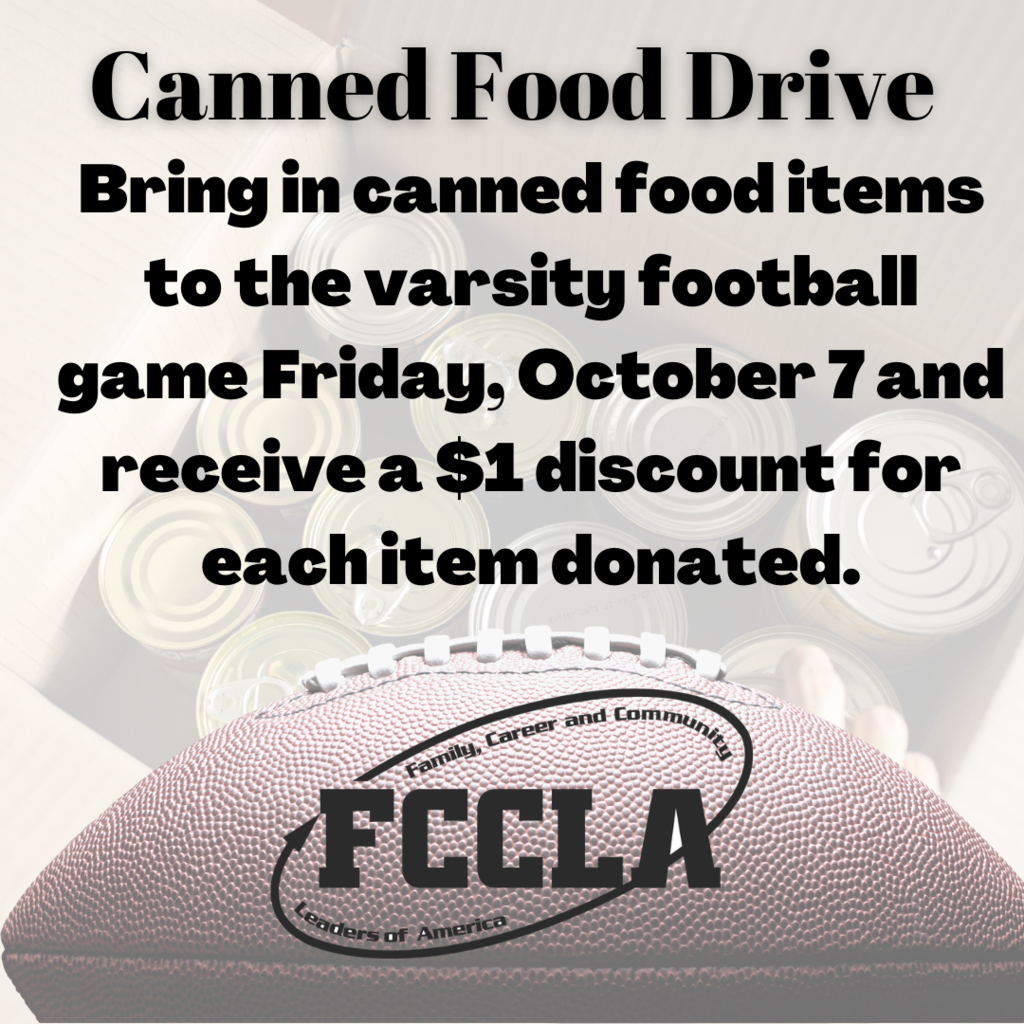 I would like to personally apologize for the display of the Confederate and political flags during this year's homecoming parade. The flags were not approved in any way by the District to be used on the float and were only added after the parade had begun and administration had inspected all entries. As a district and a community we try to remain apolitical and welcoming to all. I am deeply disappointed that this happened. I personally addressed the issue at the end of the parade and we are investigating the incident further. As always I thank you for your support of the Grandview R-II School District and to Eagle Nation in general. Sincerely Yours Matt Zoph, Superintendent of Schools Grandview R-II School District
Eddie the Eagle aka Mr. Mothersbaugh greets the middle school student in style.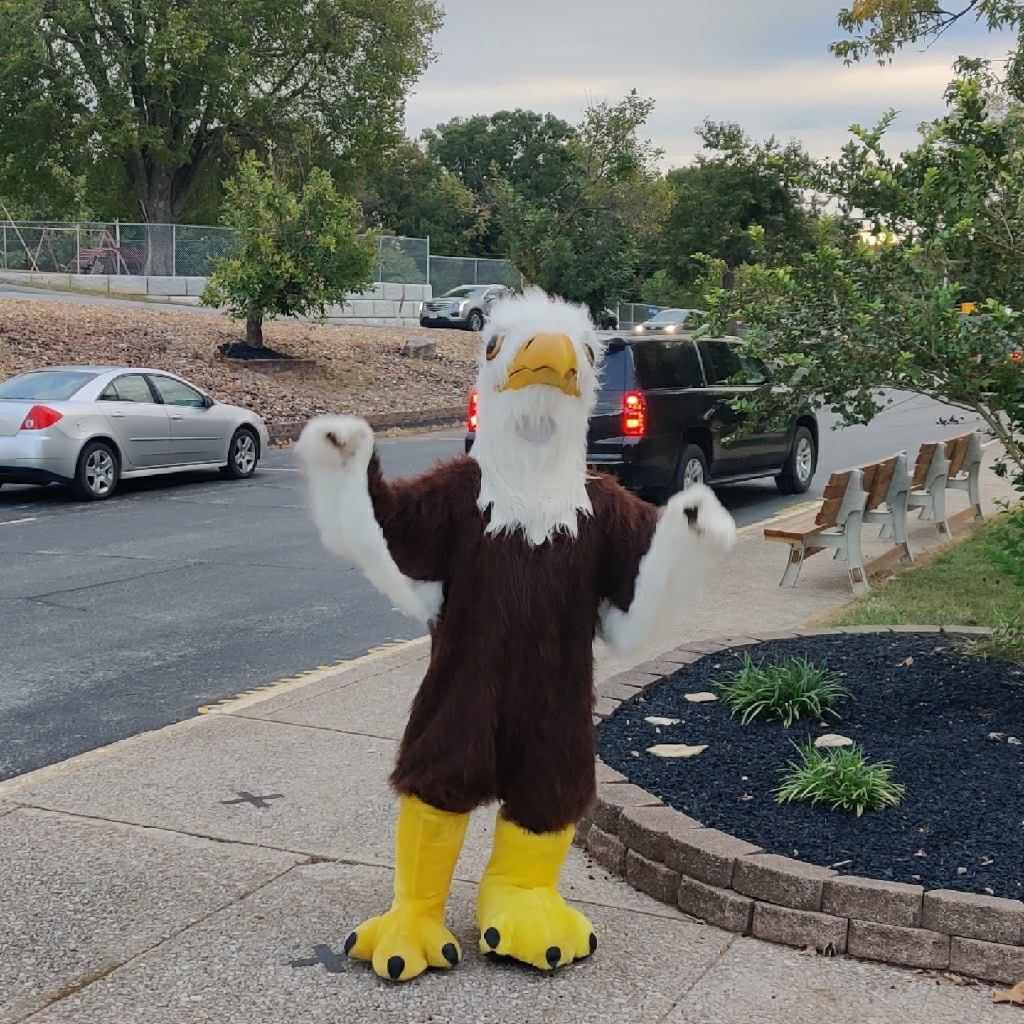 Mr. Zoph's report to the Board of Education for September has been released. You can view/download a PDF copy of it from the District website by following this link:
https://5il.co/1i3qw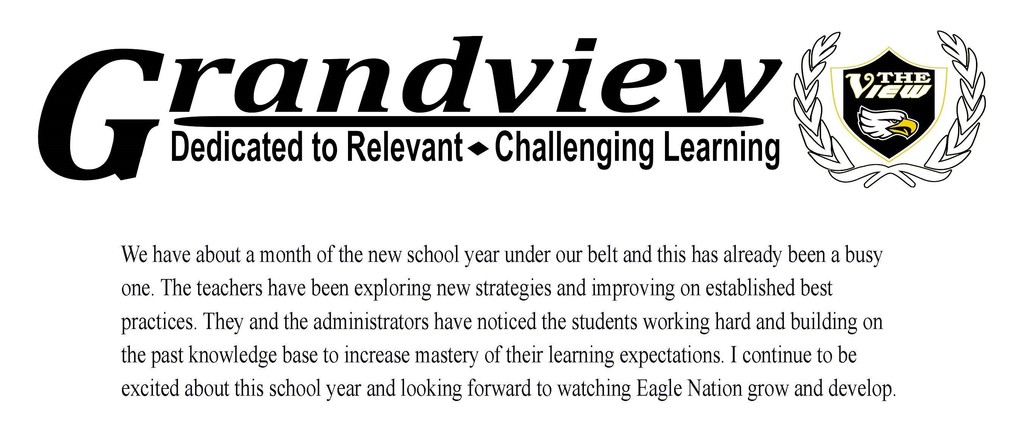 There is an update on the bus routes for the Grandview R-II School Districts to try to alleviate crowded conditions on some routes. Check out the revised routes here:
https://5il.co/1g2er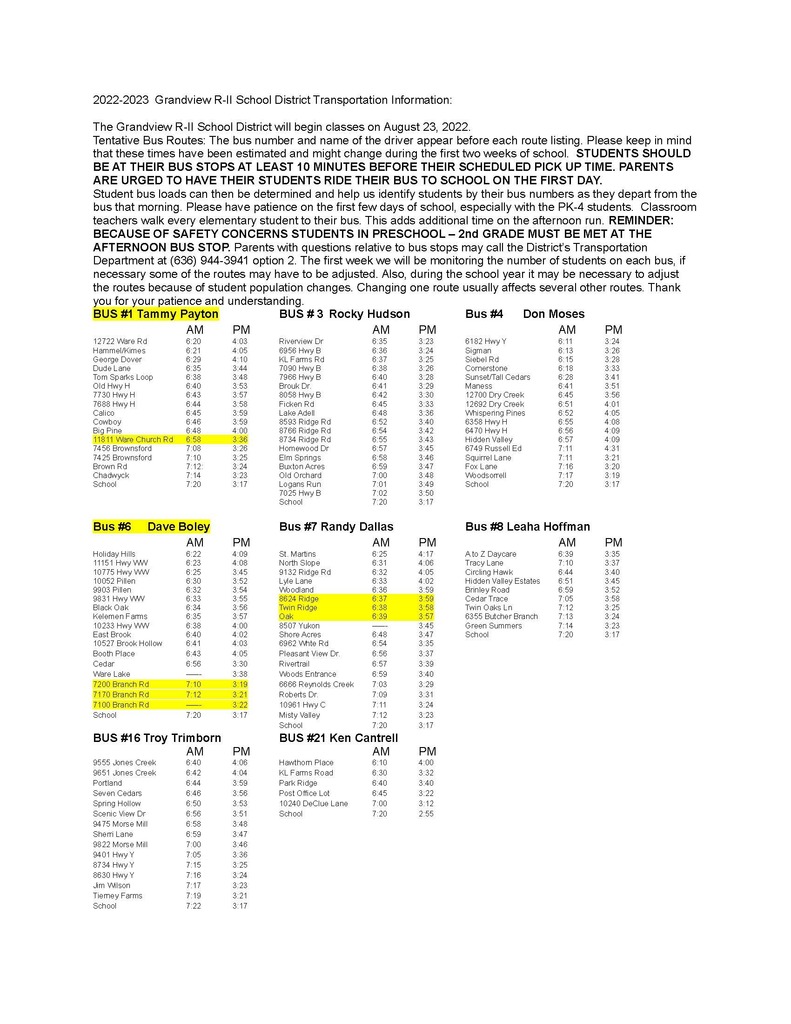 Here is September in Eagle Nation. Sorry for the delay. I wanted to make sure it is as complete as it can be.